Is the music still playing?
Cheer up! It's nearly the weekend!
Even if you can't feel the music, it's around. Even if you can't hear the music, it's playing. Listen closely.
I wanted to say to you – even if you can't feel love or happiness, look again. It's there even if you are not feeling it.
This is important in the context of this corona virus, and the fear epidemic.
"Happiness comes from the inside of you. You must become on the inside what you want on the outside…You have to work on your internal happiness and then the Law of Attraction comes into motion and reflects that happiness back at you in all forms." ~ Carrie Marie Bush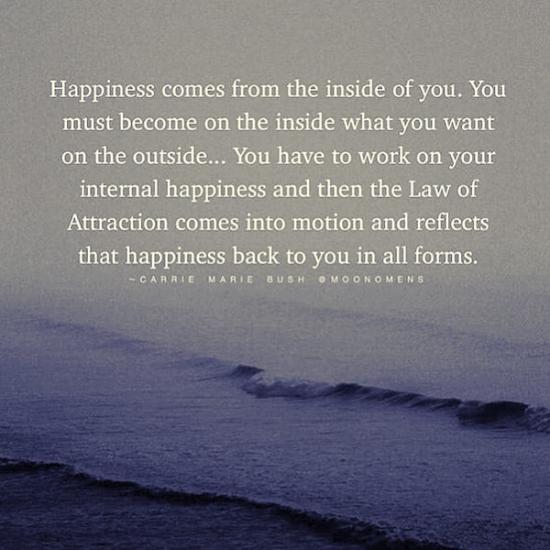 This is a time to go inside. An opportunity to reflect, to see things how they are. It's an opportunity to make changes and see our place in the world more clearly.
It is a time to be mindful of how we experiencing our consciousness, the quality of our thoughts, our state of mindfulness. How often are we in the future or in the past?
How much suffering reliving past events, often how we remember it is not even how it occurred. Memory isn't real. Emotions are "real" for as long as we feel them, for as long as we hold on to them. They have to be felt and experienced within the body and then released; or let go of – otherwise they will persist.
The stories we tell ourselves keep us from feeling. Keep surrendering the stories and letting go of all the unwanted feelings.
Accept it all as a journey of life and awakening.
When you start to sing your song, you will know you have surrendered.
Stay positive, remembering:
"Even the darkest night will end and the sun will rise." – Victor Hugo
Travel light along the Path of Love.
With love always,
David
PS. If you are undergoing hardship or suffering, feel free to reach out. I don't promise to answer every email, just to do my best within the limits of time/ energy.
davidstarlyte@gmail.com
---
I am available for spiritual art commissions. If interested, please send me an email:
davidstarlyte@gmail.com
---
Featured Images: Via Facebook: David Star'lyte
You are awesome as you are, and I love you! And if you love me back, please click 'share' up at the top!
Please follow me on Facebook: davidstarlyte and Instagram: davidstarlyte
New Meditation Transmissions available: Free Meditation Channel:
Starlyte Meditation: please subscribe for free updates.