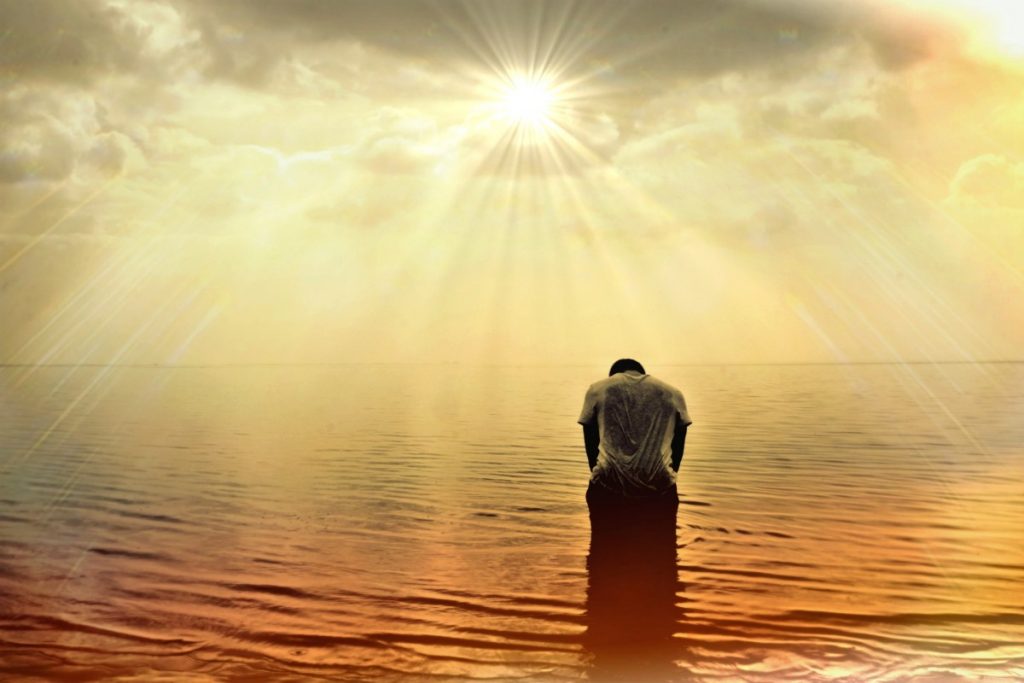 Blue Mountains, Australia, 2010, I was enrolled in the most dreaded thing on my bucket list—my first Vipassana.
Vipassana is a 10-day retreat in which participants take a vow of silence and are strongly encouraged to follow the program's strict laws which include meditating for at least 10 hours per day, abandoning all communication devices including all electronic devices, relinquishing reading/writing/exercising/touching or even eye contact. Any religious practice or symbol is strictly forbidden, even including yoga. Even jewellery is forbade. Participants sit on the floor, and are expected to be especially vigilant in not moving (unless overcome by discomfort) whilst exploring sensations in their bodies.
Hung up on every empty wall, the schedule stares you in the face. It's more like a glare really.
4:00 Wake up gong. I found it almost impossible to abandon my warm bed in the cold and dark of 4am. Isn't the darkness best left for sleeping? If I made it to the toilets, it was an enlivening experience showering under the stars.
4:30-6:30 Meditation time. I would usually wander around in my mind, and courageously gather myself in a heap in the hall, covered by blankets and a scarf. Shivering, I would grab some quality meditation, before slumber usually gripped my so strongly that a nap was the inevitable result — yet I would hold on for as long as possible, hoping against hope that I wouldn't snore and embarrass myself.
6:30-8:00 Breakfast. Usually huddled around the food, warming my hands on the toaster and kettle, I would gather some warm food, usually the same options — oatmeal topped with seeds and stewed fruit, toast with peanut butter and a warm tea. Most participants looked like they were exiting a bomb-shelter having not slept much, exhaustion and cold written on their faces, yet relieved to see the light emerging.
There was always some time after breakfast for another nap, or toilet visit.
8:00-9:00 Mandatory meditation in the hall. Three times a day, group meditation sittings were held, where the energy was focused and steadfast, and there was a real drive to have the best meditation. In these "strong determination," sessions, any movement was discouraged. Disturbances were generally kept to a minimum during these times. The sun was beginning to warm the hall by now, and with the shivering dampened, and a full stomach, there was a renewed sense of vigour and hope about me. My best meditations were always during this timeslot, as I was physically comfortable and still relatively fresh at these times.
9:10-11:00 Meditation. This time would drift away slowly, with meditators soldiering on in the rooms or listening to an audio recording of Goenka's instructions in the hall. He would conclude these sessions with chanting, which to untrained ears sounds peculiar at best.
11:00-1:00 Lunch break. Lunch was usually tasty and all-vegetarian. There was a basic salad and an interesting vegetarian dish. Usually a generous portion of cheese available, and even dessert. Lunch was enjoyed in silence (like everything else), it seemed to be a worldly pleasure that took on increasing importance to meditators as other pleasures were reduced or taken away completely. There was also a trend of mindful (slow) eating, and some curious and eccentric behaviour from participants, from praying over their food, to eating in slow-motion. Everyone developed noticeable habits and most people liked to sit in the same place every day. The most sought-after positions were taken outside, with the mountain views popular.
After eating, I would always go exploring the property and finding ways to stretch and exercise my body, even though all practices (even stretching) were illegal according to Vipasanna-laws. A quick sprint here or there, or a couple of press-ups kept me sane! The body is severely depleted and in-constant pain sitting all day, and one has to steal stretches whenever one can get away with not being detected by the Vipasanna police force.
Capturing the energy of the sun was a real god-send at a place like this. Participants were desperate to feel some rays on their meditation-parched skin.
1:00-2:30 pm Meditation in the hall or room. This was often a below-average time for me. When not meditating, I would take a nap or do some stretching. This time was set aside for meeting with the teacher, if you had a question. All questions would be answered with the same understanding, compassionate tone and essentially the same answer: "Just observe it. Keep practising."My questions ranged from how to deal with sexual thoughts (or frustration), how to manage bodily pain, distracted thoughts, or repeated thoughts about past experiences and making plans for the future.
I realised that the questions were pretty much irrelevant as the answer would always be the same – just keep observing your breath, be steadfast, be diligent in your practice.
2:30-3:30 pm Group meditation in the hall. The second group session of the day. All would be in attendance.
3:30-5:00 pm. Meditate in the hall or in your own room. This session was always the hardest, fighting fatigue, excruciating body pain and never able to find a comfortable position.
5:00-6:00 pm Tea break. A pleasant break from the routine. New students were allowed a pleasant snack of chocolate, fruit, cheese and tea. Repeat students were allowed just tea. This was a great time to be outside walking, stretching and enjoying the setting sun. If I could fit in a shower, this was a great time to freshen up.
By about the second day, one's body would already be adjusting to having one main meal early at 11am. The problem would be that one would naturally over-indulge to get through the day.
6:00-7:00 Group meditation in the hall.
Another mandatory setting, usually I had a little bit of resolve if I had had a decent walk and/or shower, yet energy levels were dropping as well as motivation to keep going. My mind would start to wonder over all the things in life I wished (or fantasised) about doing.
7:15-8:30 Discourses. Each evening, we would sit down to watch a video by the teacher, Goenka. Although a little out of synch with modern life, the age-old Buddhist teachings are still helpful and inspiring. Goenka's unconventional oration in parts, was entertaining and a fresh break from the meditation routine. His usual message (take-away), again, was, "If anything arise, just observe. Keep practising diligently."
8:30-9:00 Meditation. There would be an audio explaining the technique for the following day, and then practice for about 1/2 an hour.
9:00-9:30 Question-and-answer session. By this stage, most people trundled off to bed.
9:30 Bed time. My body was always aching by this stage, and Goenka's characteristic words were usually echoing in my head, like the phrases he particularly enjoyed repeating, like "perfect equanimity." Eventually fatigue would take over, and I would sleep deeply.
---
Main Image via Pxhere.You are awesome as you are, and I love you! And if you love me back, please click 'share' up at the top!
Please follow me on Facebook: davidstarlyte and Instagram: davidstarlyte
New Meditation Transmissions available: Free Meditation Channel:
Starlyte Meditation: please subscribe for free updates.