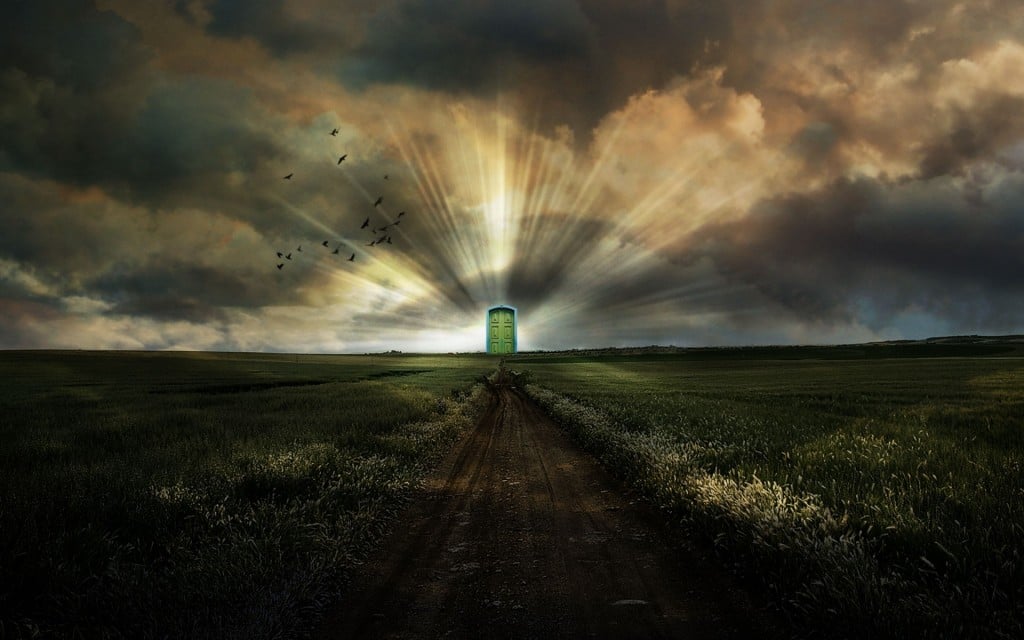 One of the biggest challenges facing our society is the removal of "soul" from our daily vernacular.
The greatest expansion of groupthink since the industrial age began has been in the realm of materialism, creating physical structures….expansion, development and advancements in knowledge and science (our HEADS). Science is fashioned via logic, proof and evidence. Through this refinement and acquisition of knowledge, science has often followed a reductionist path, hence rejecting empiricism, imagination, emotion, and spirit.
The role of spirit has been almost entirely ignored. Hence, the state of the world today (admittedly a slight over-simplification!). My hope is that we can start to bring together eastern and western approaches/ world views together to create a synergy, and forge a new path. This is an optimistic dream, but dreams can change, and people have an infinite ability to change…so it is possible. The Mayans predicted that 2012 is the year when the two polarities of east and west start to merge.
(Since the dream has been a "false God", a new dream can be created – a dream of peace, love, and respect for Gaia, our sacred earth.)
My fear is that we're going to have to go through a period of difficult shifts before we can recreate our thoughts aligned to Spirit. I see the people around me still living and expanding the Western dream with such vigour and energy, that I don't know if they'll be able to stop their ill-fated trajectory. The beautiful soul of earth is so peaceful and forgiving, but there are realities and physical laws that need respecting. Western man has such a disregard for the soul of the planet, that it has created a tragic void in our hearts which is leading us to self-destruction.
What can we do about it?
Soul is a component of love, a tangible force which presides over our lives, and "animates" our beings. Soul is the part of us that lives on beyond our physical deaths. It is the part of us that reincarnates. Soul is based in our bodies, but has a non-local component, like all spiritual entities it is not physical, and not bound in any way to the physical.
Soul is in our dreams, in our desires, in our yearnings, in our love, in our connection with nature. Soul is our connection to God. Soul is in our connection to loved ones.
Joni Mitchell evocatively sang something that touches me deeply,

"I remember that time you told me "love is touching souls"
Surely you've touched mine
cause part of you pours out of me
in these lines from time to time."
We are all one when you look at Earth from space. The Earth is a living entity which supports and sustains us. Our lives, our future, our planet, are all connected. Wishing for you and for the entire planet a healed and reconciled Spirit, and a soul alight with the joy of being alive. Your soul deserves it.
We can do more to heal our souls.
I think that as a society our biggest challenge is that of healing our soul.
Soul is our connection to God.
__________________________________________________________________________
Photo Credits: Image via: http://newartcolorz.com/cat/4/207901.html
No Copyright Infringement Intended.
What do you think? Feel free to comment down below!
You are awesome as you are, and I love you!
And if you love me back, please click 'share' up at the top!

David G Arenson, Australia's Leading Soul-Coach – Spiritual Teacher, Naturopath, Energy Healer
Find out more about me: http://transformationalmedicine.net
Facebook: davidarenson
DAVID'S JULY 2015 RETREAT AT MUSEFLOWER RETREAT & SPA, THAILAND
David will be holding his Detox Retreats at Museflower Retreat & Spa this July 2015, including a Weekend Detox Retreats from July 17-19 (3D2N), July 24 – 27 (4D3N) and July 24 – 29 (6D5N), 2015, Spiritual Alchemy Retreat: Meditation & Qigong from July 20 – 23 (4D3N), and Sacred Meditation and Detox Retreat from July 31 – Aug 2 (3D2N), 2015.
Check out more retreats in Museflower Retreat & Spa here