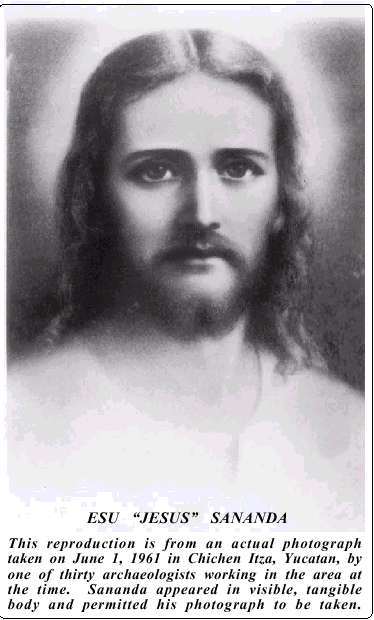 Jesus comes to me at night when I sleep. He is not only the Jesus of the Bible. He is a living Jesus, a living essence, a living soul – vibrant and very much alive.
Jesus is an Ascended Master. An Ascended Master is both World Teacher and Spiritual Healer. It means he served all of humanity with unconditional love – and continues to do so. He is with us in Spirit. Prayers and paying attention to Him brings him closer.
Jesus the Christ is known by many titles, all valid – Yeshua, Esu Immanuel, Avatar of the Piscean Age, Purple and Gold Ray, Incarnation of the Word, the Universal Christ, Cosmic Christ, the Messiah of Israel, etc.
Jesus is also known by the cosmic name, Sananda, master of the indigo sixth ray (idealism and devotion) who works to bring healing, peace, justice and freedom to all people.
Immanuel means "God with us" whereas "Sananda" means "One with God."
Not much is know about Jesus's life from about 12 to 30. According to various sources, Jesus studied in Luxor Egypt with a mystical school, and then went to India to study with various masters. Some writings associate a link to a spiritual temple overlooking Jerusalem, whilst others speak about an ascension to Shambhala (Shamballa).
Light warriors, know that Jesus the prophet's teachings are amongst us. Peace, unconditional love, forgiveness, compassion…the list goes on endlessly, as love is the portal to the endless one (God). Jesus is always here as Guide. We may turn to him in times of need.
Remember not to give away your power. Only God is the supreme authority.
May you always be blessed with light and love.
---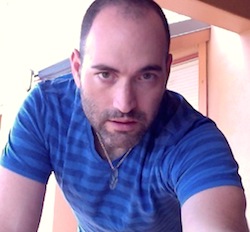 Are you ready to take the next step?
Work with me! Interested in being coached by David…
I am looking for BOLD and INTREPID souls for whom NO is never ENOUGH, for whom success is something beyond any material achievement (however WONDERFUL they are), for whom spiritual growth is a priority and NECESSITY.
Please email – davidgarenson@gmail.com
Please follow me on FACEBOOK/davidarenson
___________________________________________________________________
Photo Credits: Image via https://iamsananda.wordpress.com.
No Copyright Infringement Intended.
What do you think? Feel free to comment down below!
You are awesome as you are, and I love you!
And if you love me back, please click 'share' up at the top!

Facebook: davidarenson
David Arenson (Starlight) – World Teacher, Transformational Healer and Speaker.