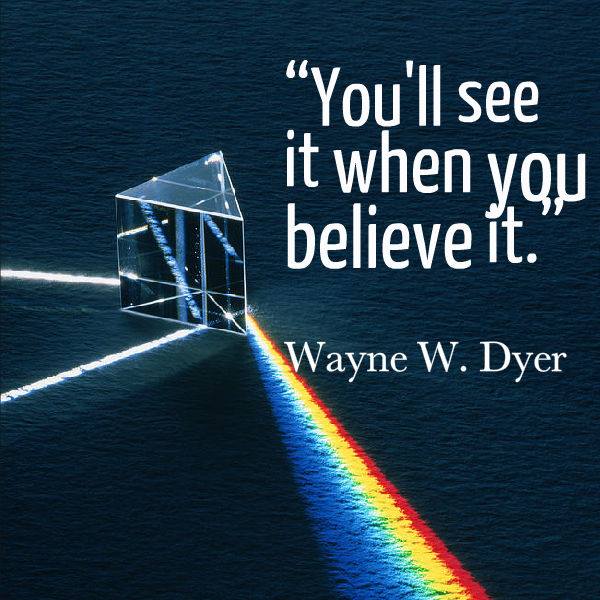 "We all exist in multiple universes and create our own bubble of reality." ~ Gerald O'Donnell
It came to me recently that we are so stuck within our little BOX of reality…our little paradigm that says we have a past, present and future and X identity, culture, family (etc). Sound familiar?
This is a mistake, an illusion, a falsehood, that keeps us from seeing the true picture, that reality is way vaster than we can imagine. This SUPER REALITY is the space and spaciousness BEYOND space and time, the ethers where true reality exists.
Something going on? Think you think too much? Could there be truth in what Wayne Dyer said ("You'll see it when you believe it?") – and if so, how can we make sense of that?
Many folks are getting excited by examining past lives (perhaps)….and even future lives! Whilst, there is little doubt, there are benefits in exploring and healing all our incarnations, in my experience of people, there is more than enough for an eternity just to stick to THIS LIFETIME without worrying about other lifetimes or potential lifetimes!
This is due to everything happening in the ETERNAL NOW.
"There are probably other parallel universes in our living room–this is modern physics." ~ Dr. Michio Kaku
The truth is in the SUN and the STARS, in the fact that it is CONSCIOUSNESS that creates and binds the whole universe together, in the idea that all is LOVE, and all that is important for us to know is LOVE.
In 2011, a program was released that approached the multiverse. It called itself QUANTUM JUMPING (see: http://www.quantumjumping.com). The designer of this guided meditation/hypnosis program was BURT GOLDMAN. I completed the entire program in 2011.
"An infinite number of parallel realities exist.." ~ Burt Goldman
According to Burt's website, "In alternate universes, everything you desire may have already taken place." The program Quantum Jumping is said to help people tap into this "infinite potential."
They posit that according to quantum physics, we have an infinite number of selves, and an infinite number of possibilities. When you consider that, your mind spirals into new realms of possibility, like life being quantum, infinite, beyond imagination, endless…Fun!
One could certainly understand falling in love with life...an endless river flowing into the ocean opening to all eternity and returning to the ONE who has loved all creation forever.

Via meditation, I used to visit "different selves" called "doppelgangers" and receive wisdom and instruction as per my requests.
I used to enjoy these meditations especially on the boat to work. I was very fortunate to work on an island paradise. On the deck (on the front of the boat) every day to work, I would meditate and speak to my future self, or my self in other infinite universes to get advice.
It never made too much sense to me, yet I thought it was fun, and painless and completely painless.
Recently I realized that our whole perception is completely stuck in how we perceive ourselves. We are actually "stuck" in time and space and only in our dreamstate do we really "travel" beyond space and time.
In that space (call it SUPER REALITY), really all lives co-exist – past, future, present – all look like a cascade of cards of a deck. One can lay cards on the table and imagine that each one is one of your lifetimes and interact with them (future, present, past). It helped me to see a greater picture, more from the perspective of God, or the Ascended Masters more in terms of the progression of the soul, my personal fascination.
This means that the pain and suffering we see happening throughout our planet is just a scene on one of the cards. Really in that deck, there are grand times of Atlantis, and Lemuria, dancing with Star People, and angels. The pain and suffering we are feeling is because we are feeling so disconnected from our soul calling, our soul brothers and soul sisters and soul tribe.
Come together now.
__________________________________________________________
Are you ready to take the next step?
Work with me! Interested in being coached by David…
I am looking for BOLD and INTREPID souls for whom NO is never ENOUGH,
for whom success is something beyond any material achievement, however wonderful they are.
Please email – davidgarenson@gmail.com
Please follow me on FACEBOOK/davidarenson
__________________________________________________________
Photo Credits: Courtesy of The MasterShift
No Copyright Infringement Intended.
What do you think? Feel free to comment down below!
You are awesome as you are, and I love you!
And if you love me back, please click 'share' up at the top!

David Starlight, Australia's Leading Soul-Coach – Spiritual Teacher, Energy Healer and Celebrity Therapist.
Find out more about me: http://www.findshambhala.com
Facebook: davidarenson