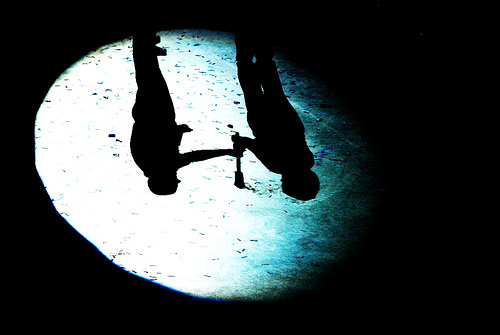 As the Easter weekend approaches, you have several to-do lists that fill your mind. There's the church service, the egg hunt, the dinner, and of course Easter candy for the kids. The perfect recipe for a (chocolate) melt-down. Holidays have a way of doing that-making you so busy that you forget why you're doing it all in the first place.
I think we can keep on doing what we're doing, going through the motions without it having any meaning, or we can lift ourselves out of automatic pilot. We can remind ourselves that even in despair, hopelessness and pain, there is a spiritual gift given to all of us if we're open to receiving it.
Finding hope can feel like scrounging around on your knees in the dark searching for the light. Sometimes we need only stop and remember that we've always had that light upon us. We've just been focusing on the dark for far too long.
One way to rediscover it is through purpose. Helping others can serve as the path toward better health for everyone involved. In fact, studies have shown that contribution and service can foster greater mental health, happiness and spiritual maturity for its givers. It even inspired researchers to say the following:
"If giving weren't free, pharmaceutical companies could herald the discoveries of a stupendous new drug called 'Give Back'—instead of 'Prozac.'" (Post & Niemark, 2007, p. 7).
Instead of waiting for a hand to pull us up, we can hold out our own hand to receive love. April 15 begins National Volunteer Week. If you want to get involved, check out our Cause of the Month for information on organizations that are looking for help. In addition, the American Foundation for Suicide Prevention (AFSP) has their annual Out of the Darkness walks, which helps spread awareness and support loved ones lost to suicide. If you live in the Bay Area, San Francisco's Out of the Darkness Overnight walk takes place June 9-10.
Surprisingly, we won't feel better by waiting for something to change. Sometimes to get what we're longing for, we must hold out our hand and give what we need (acceptance, love, appreciation) to someone else.