In our continuing quest to define Christian music and examine its place in American culture, here are some more thoughts from up and coming Tallahassee, Florida based rock band, Canopy Red.
The band is signed to Creative Soul records and has released a self-titled EP, which the band says they hope will "…show more people, both saved and unsaved, what it means to live under the shelter of Christ's blood." So, in their words, what is Christian music?
What is Christian music?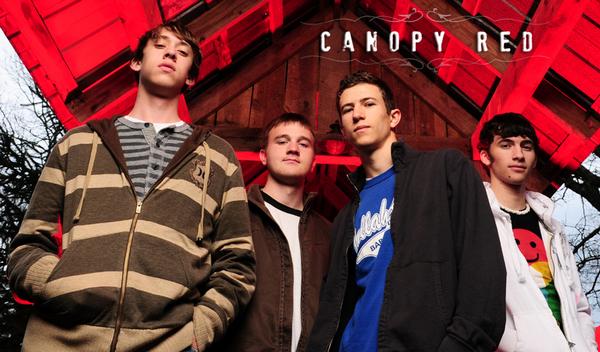 Christian music is music that glorifies God.
Christian music gives people the opportunity to listen to music with a higher purpose. Today's music cuts across so many genres that it is now more relevant and accepted than in the past.
Because there are so many genres of Christian music, it has gained a wider audience. In today's Christian music you have the freedom to glorify Jesus through rock, rap or whatever musical style you want.
But we think the definition has changed some over time because secular audiences don't readily know the music is glorifying God unless it is explicit in their lyrics, or proclaimed during a live performance. So the wider audience is good for Christian music, but the message has to be brought as well.
* * * * * *
You can learn more about
Canopy Red on the band's website.
RELATED POSTS:
More answers to the question, What Is Christian Music?
Got a gospel or Christian music news tip? Send me an email!Click here to subscribe to Gospel Soundcheck by email and have the Gospel Soundcheck headlines delivered daily to your email inbox. And don't forget to follow me on Twitter!