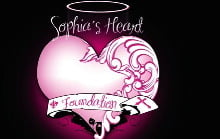 I know it's still early in the competition, but last night's auditions in Kansas City showcased Danny Gokey, a singer from Milwaukee who lost his wife just four weeks before that audition.
The show's producers milked that story, didn't they? I don't think any of the contestants whose tragedies were highlighted – from the blind pianist Scott MacIntyre to Lil Rounds, who lost her home in a tornado – intended those stories to be exploited that way. But it is TV, and the producers will do anything to keep viewers interested.
Gokey got well-deserved high praises from the judges, and his story clearly touched viewers. I told you in today's American Idol post that he's part of Faith Builders International Ministry in Wisconsin. Here's a little more info on Danny Gokey.
According to a contact at the church, Gokey was the praise and worship leader at both Faith Builders International Ministry locations, in Beloit, WI for the morning service and then he headed to Milwaukee for the afternoon service, as well as doing mid-week services. While Faith Builders is Gokey's home church, he travels back and forth to Nashville where he's been recording and working on the foundation that he set up in his wife Sophia's name, Sophia's Heart Foundation.
The foundation's goal is to unite people, organizations, and companies to "reach out and touch the hearts of children from ages 0 through 18. The uniting factor among these children will be the need for restoration in various areas of their lives." Part of the foundation's long term vision is to establish an orphanage in the Milwaukee area.
That we get to see Gokey sing is great. That he gets to use his exposure on the show to promote foundation and, in the long run, help children is even better. That we hopefully get to hear about his faith in future shows is the icing on the cake.
Exploiting the celebrity goes both ways, and in this case, that's a good thing.
For more about Sophia's Heart Foundation, set up by Danny Gokey for in honor of his wife Sophia, visit the foundation website. There are several charities with the words "Sophia" and "heart" so make sure you've got the right one. The url is www.sophiasheart.org.

RELATED POSTS
NEW 6/15/09: Now you can wear Danny Gokey's glasses!
American Idol's Jamar Rogers and Frankie Jordan – BIG BIG NEWS

Breaking American Idol News: Joanna Pacitti Ineligible; Replaced By Felicia Barton
Idol Shocker: Jamar Rogers Sent Home, Tatiana Del Toro Stays
American Idol: My Predictions For Some Of The Final 36
American Idol Season 8 Contestants With Ties to Christian Music
American Idol Contestant Kristen McNamara & L.A.U.G.H.
American Idol Contestant Ryan Johnson Performs Tonight with Christian Band Instereo
Is Jesus at American Idol's Hollywood Week?
American Idol Judge Kara DioGuardi Gives Contestant Some Solid Advice
More on American Idol contestant Danny Gokey and wife Sophia
What's up with American Idol's new judge Kara DioGuardi and why is the show milking contestants' tragedies?
More American Idol Posts
Get the Gospel Soundcheck headlines delivered daily to your email inbox. Just sign up for the RSS feed by going to the "Subscribe" box on the right hand side of this blog and entering your email address.