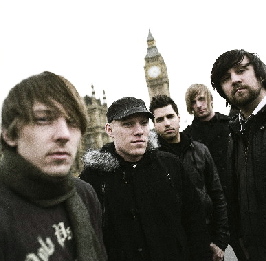 If you're on the West Coast December 31, why not ring in the New Year at Praise 2009, a special Christian music event at Knott's Berry Farm, just 10 minutes from Disney in California.
The event features Kutless, Todd Agnew, Brandon Heath, Addison Road and comedian Thor Ramsey. In addition, Rick Reyna will be presenting the Rallys for Christ Stage featuring Latin and hip hop performances by En Kairos, The Queens, Roca Firme, SOG, Devo, T-Bone and Aaron de La Cruz.

Concert goers can take advantage of the park's famous attractions, including the Silver Bullet, GhostRider and the new Pony Express.
Tickets can be purchased on-line for only $39.99 each. Regular pricing for the event is $46.99 pre-sale, $51.99 the day of the event, and $37.99 for groups of 15 or more with two-day advance notice. For group reservations call (714) 220-5211 or for Praise 2009 rebate and fundraising opportunities for your church group call (714) 220-5119. Discount coupons are available at selected Christian bookstores.
For complete information about
Praise 2009, visit the Knott's Berry Farm website.