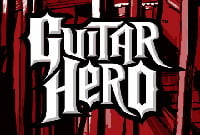 We've been talking a lot about the new Digital Praise guitar game, and a lot of you have been wistfully wishing that Guitar Hero would come out with a Christian music expansion pack. (Is that the right term? You know I don't know the video game terminology very well, although I actually did see Guitar Hero for the first time this weekend! But I digress …)

If you could design your own dream Christian music expansion pack for Guitar Hero, what would music would you have on it? You can pick specific songs or just music from specific artists.
Let's show the game manufacturers that, indeed, Christian music fans are ready to buy it if they make it. It would give you your favorite music for your favorite game system, and get some good, clean, music out there in the world.
RELATED POSTS
Heavenly Harmony adds CCM expansion pack and preps for release of Rock Band-like JAMpak
Christian Guitar Praise game debuts in fall – good or bad idea?
Cloud Nine releases Christian karaoke