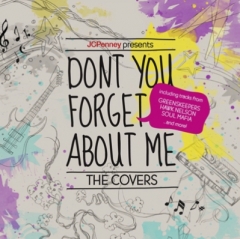 Hawk Nelson is included in a JC Penney back to school promo that pays tribute to the 1985 film "The Breakfast Club."
The department store is offering a special EP featuring five bands doing a cover of the film's hit song, "Don't You Forget About Me." During the release week, more than 700 downloads of Hawk's version have been purchased on iTunes, making it the most popular single from the EP.

In addition to the exclusive EP, the remakes are featured on the JC Penney interactive "choose your own adventure" website. Teens listen to Hawk's music as they pick and choose their clothing selections for the "American Living," "Decree," and "White Tag" fashion line models. As they select their school style, they can also purchase Hawk Nelson's song.
Hawk Nelson is currently finishing up their summer tour before heading out in September on the Revolve teen girls' tour.
For complete tour dates,
visit Hawk Nelson's website.
For more about the
Revolve Tour, visit the tour website.