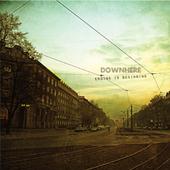 Yesterday I told you about Downhere's new album Ending is Beginning, and how I'd seen them perform some of the new songs at Kingdom Bound festival.

Now you can hear some of that new music, too! Just
follow this link to download
the band's single, "My Last Amen."
Ending Is Beginning
is in stores September 23. For more about
Downhere, visit their website
.