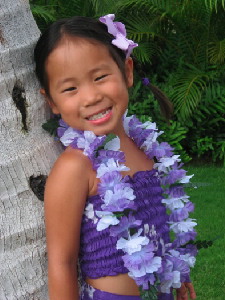 As you probably know by now, on May 21st Steven and MaryBeth Chapman lost their youngest adopted daughter in a tragic accident in the family's driveway.
In lieu of flowers, the family had asked that donations be made in honor of Maria to Shaohannah's Hope, the ministry the couple founded to care for orphans by engaging the church and prospective adoptive parents and reducing the financial barrier to adoption.

To date, the ministry has recieved more than $500,000 in honor of Maria.
Scott Hasenbalg, Executive Director of Shaohannah's Hope, says, "For the Maria's Miracle Fund to surpass a half a million dollars in such a short amount of time is remarkable, especially knowing it wasn't just one person writing one big check but rather that number represents hundreds of people demonstrating their thoughtfulness and love for the Chapmans and what we do as a ministry. We are extremely aware of the responsibility we have to carry out our mission and be a good stewards of every dollar that comes into our ministry."
Donations can be made to:
Shaohannah's Hope
c/o Maria's Miracle Fund
PO Box 647
Franklin TN, 37065
To learn more about Shaohannah's Hope and Maria's Miracle Fund, visit
www.ShowHope.org.