PLEASE hit the "SHARE" button above to share the Good News and add http://blog.beliefnet.com/goodnews to your favorites. New stories every day!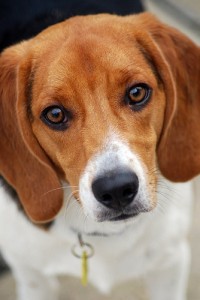 This video from ABC News is a must see! It's the incredible story of an adorable Beagle who was euthanized along with 18 other dogs at an Alabama shelter. The shelter named him Daniel after the Biblical character who survived a lion's den. AMAZING! Please share with others.
Love pets? Check out these related Beliefnet features:
Dog thrown away in dumpster SAVES a toddler's life!
Woman beats IRS, animal caretakers REJOICE!
Dog makes it back home on two broken legs after tornado carries him miles away!

Inspirational Quotes About Dogs