PLEASE hit the "Like" button above to share the Good News and add http://blog.beliefnet.com/goodnews to your favorites. New stories every day!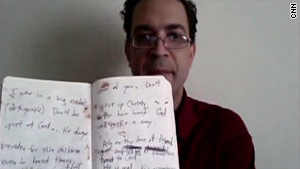 American filmmaker Dan Woolley was in Haiti last year when one of the worst earthquakes in history devastated the country. Dan works for Compassion International and was staying in the Hotel Montana in Port-au-Prince while filming segments for Compassion's Child Survival Program.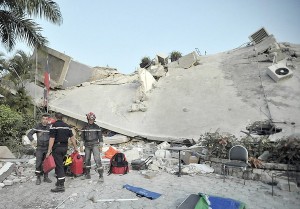 The massive earthquake hit and consumed the hotel, leaving Dan severely injured but alive. He had his camera, his iPhone and his journal. Buried beneath stories of rubble and bleeding, Dan was able to maneuver to an elevator shaft seconds before an aftershock completely collapsed the area around him. Since he was used to helping kids with minor medical problems, Dan had a first aid application on his phone. He was able to use the instruction to help tie off his bleeding leg and wrap his head. More than a day went by and Dan was sure that he would not survive. In the dark, he was able to scribble notes to his family. He implored his young sons not to blame God and to "…choose the right path every day."
Just when hoped seemed to have slipped away, a blinding light shown threw the rubble. At first, Dan thought it might be heaven but after 65 hours, it was determined rescue workers. Heaven will have to wait Dan, we are happy to have you and others like you on earth as long as we can keep you!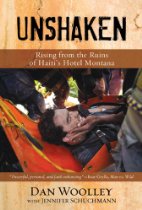 CLICK HERE to Check out Dan's amazing book "Unshaken" in the Beliefnet store
More Good News Stories Below!
Homeless boy wows the world with his opera voice
Infertile couple finds baby on the side of the road
WATCH DAN'S INCREDIBLE STORY ON VIDEO