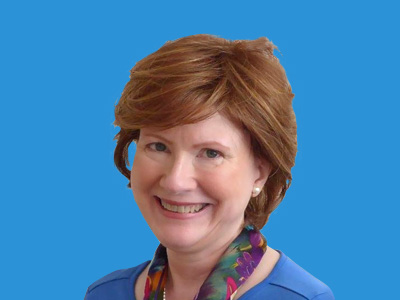 Several years ago, Maureen Pratt earned her Master of Fine Arts in Theater Arts/Playwriting from UCLA's School of Theater, FIlm and Television. She expected to be writing scripts. God had other plans.
A few years after her graduation, Maureen was diagnosed with a life-threatening case of organ-involved lupus. Her life turned upside down as she grappled with the effects of the illness and other health conditions that ensued. She was no stranger to serious health challenges; even as a child, Maureen had survived numerous bouts of pneumonia, flu, and other infections. But lupus made her take a fresh look at her life goals - and took herlifelong, strong Catholic Christian faith and writing in a direction she'd never imagined.
Today, Maureen writes and speaks about walking with the Lord while living with chronic pain and illness. Her most recent book is "Don't Panic!: How to Keep Going When the Going Gets Tough (Franciscan Media). She is also the author of, "Peace in the Storm: Meditations on Chronic Pain & Illness" (Image Books/Randomhouse), "Beyond Pain: Job, Jesus, and Joy" (Twenty-Third Publications), "The First Year: Hypothyroidism, Second Edition" (Perseus) and "Taking Charge of Lupus: How to Manage the Disease and Make the Most of Your LIfe." She writes the syndicated column, "Living Well," for Catholic News Service, and has also written for Saint Anthony Messenger Magazine, Journey for Women Magazine, The Upper Room Magazine, LupusNow, and Arthritis Today. Maureen's health continues to be a challenge, however she feels honored to be able to bring her perspective, from experience and knowledge, to others.
"Good Days...Bad Days with Maureen Pratt" is a new way for Maureen to reach people who carry the burden of illness and pain in their lives, or who care for someone who does. Through the blog, she hopes to bring issues of health, wellness, and spirit into focus and, especially, inspire others that, no matter what health challenges, illness, or hardships they endure, each person can find a good way to realize the wonderful potential God has placed within each heart and soul.