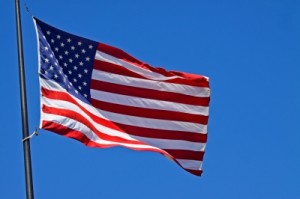 Is your chronic pain or illness discouraging you from casting your vote? I hope you'll reconsider. Yes, some polling places might be difficult to maneuver through and the lines will probably be long. But there are very good reasons to make the personal sacrifice necessary to go to the polls and let our voices be heard. And there is help, too.
Voting is one of the greatest privileges we have in this country. Each time we do it, we affirm our voice in the electoral process. Our vote counts, and not merely as a number in the overall tally, especially if we live with serious health issues.
Illness and pain can make us feel disconnected from society. Voting gives us the opportunity to fully participate in the political process. Also, it enables us to to look at the issues that actively shape our world. Often, when I read my voting materials, I learn much more than if I'd watched a newscast.
Voting engages us in accommodations established specifically so that it is physically possible for us to vote. For example, polling places are equipped with tools for blind voters who cannot read ballots. Help is available for mobility challenged voters who cannot stand in long lines. This week, I reached out to local voting personnel with a question about specific accommodations. I received a prompt and kind email with a perfect solution to my particular situation. All we have to do is ask.
I have lived through many elections, some of which have been very contentious. Sometimes, issues that I did not particularly appreciate required much of my time so that I could understand them. Still others involved candidates that did not make me cheer. Yet, I voted.
I voted because I have faith that one election season does not a life make. One term in office or bond issue does not necessarily spell financial fitness or lack thereof for decades. But one vote cast contributes to the overall continuity of our country's history. And because we do brave the pain and the discomfort to vote, we show just how strong our one vote is.
I have faith in the overall process that allows our voices to be heard, even if I might not agree with the outcomes of a particular election. I also have faith that life will go on after Tuesday, and we will have other opportunities to participate in the process. But for now, when I vote, I will pray for wisdom, and I will give thanks to God for the ability to cast my ballot.
May God bless America!
Maureen