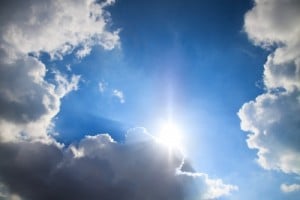 This is the day the Lord has made – Let us rejoice and be glad!
Sometimes, it can be difficult to think of rejoicing when you're in a lot of pain or a disease is flaring and symptoms are harsh. But when I think of all that Jesus went through for me, I can easily get through the health challenges on a day like this! And I can truly and honestly sing "Hallelujah!" for all He has done for me.
I pray that your Easter is graced with warmth of love and sunshine of spirit. May you carry this joy with you well beyond Easter and, in all times and places, may that joy bring you renewed energy to share all of the wonderful blessings Our Lord brings,
Happy Easter!
Maureen