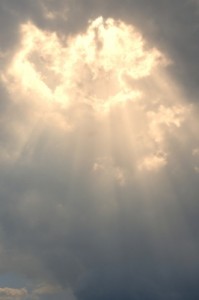 After Christmas, we take down our tree and the lights that adorn it. We stow away our Advent wreath, and perhaps stow away partially-used candles. We remove decorations, including lights around our windows and doors. And we might find the result of all of this clearing Christmas activity to be barren. Bleak. Even perhaps a bit depressing.
But in the midst of a darker surrounding, we still have the light of Christ within us. In fact, as our worship and celebration of this Christmas time has shown us, we have more than just a little flicker of a flame. In prayer and faith, we have a whole blaze of enthusiasm, appreciation, and joy at the birth of Our Lord, God's promise fulfilled.
So, as you pray after Christmas, remember the light within you. Let it warm you, illuminate your thoughts, and kindle a fire in your actions.
Hallelujah! He is born!
Maureen