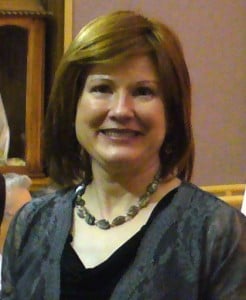 Earlier this year, I wrote an article for Saint Anthony Messenger that coincided with the 50th anniversary of the death of American author and devout Catholic Flannery O'Connor. It was a very personal piece, especially because Flannery had died from lupus at a too-young age and I had discovered her through the book, "The Habit of Being," which is a compilation of letters from her that speak wonderfully of her journey of faith, lupus, life, and writing.
I am reminded of my "visit" with Flannery by my experience reading another book, one that I haven't finished, yet. This one is a work of fiction called "Lila," and is by Marilynne Robinson, who won the Pulitzer Prize for her novel, "Gilead." I haven't read Gilead, but plan to; I understand it's also set with many of the same characters as "Lila," and I'm finding them to be wonderfully human and striving to live as best they can a Christlike walk. But, would I say that "Lila" is a "Christian" novel? Not exactly. Faith is central to the plot and the characters, and there are healthy and, at times, poignant discussions of Scripture, God's love, forgiveness, heaven and hell. But the compelling thing is, there's no preaching (although one of the central characters is a preacher!).
I'm always delighted when I pick up a book and discover that the author includes faith and God within the story. I didn't know anything about Marilynne Robinson or her work before giving "Lila" a try. I'm very glad I did!
Joy and peace,
Maureen