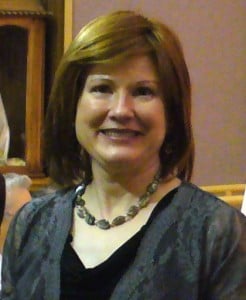 For sighing comes more readily to me than food,
and my groans well forth like water;
For what I fear overtakes me,
and what I shrink from comes upon me.
I have no peace nor ease;
I have no rest, for trouble comes!
Then spoke Eliphaz the Temanite, who said [to Job]:
If someone attempts a word with you, will you mind?
For how can anyone refrain from speaking?
Behold, you have instructed many, and have made firm their feeble hands.
Your words have upheld the stumbler;
you have strengthened his faltering knees.
But now that it comes to you, you are impatient;
when it touches yourself, you are dismayed.
Is not your piety a source of confidence,
and your integrity of life your hope?
Job 3:24-26; 4:2-6 (New American Bible)
Oh, wow, the book of Job has so much for those of us who have faith and live with chronic pain and illness!
In this particular passage, Job is expressing his pain in very vivid prose while his friends sit by and listen. Finally, one friend, Eliphaz the Temanite, speaks up, but his words are not exactly comforting. Rather, he challenges Job about how Job was such a "pillar of faith" previously, holding others up when they stumbled, and yet now that the pain is Job's and not someone else's, it seems as if Job's faith has left him and complaining is, instead, rooted in.
Haven't there been times when you and I have been hesitant to decry our pain or illnesses because we're afraid people will think we're not relying on faith? That we're, instead, rejecting our lives, our health conditions? That we're not "accepting in silence" our suffering?
Hmm…I have to say I beg to difer.
There really is nothing wrong with saying "I hurt," nor is there anything wrong with describing our suffering so that others will understand. Just because we do this does not mean we are not being "strong" or "faithful."
However, the other part of this portion of Job has another lesson, too. That is, if we complain and complain and do not let others extend compassion and care, we are not allowing Christ to be active through them to us. We are rejecting the ability of others to bring care – Yes, if we don't let others "in," we'll never be able to see ourselves lifted "out" of our suffering!
Yes, it's all right to complain. We needn't feel guilty about that. But we also need to let God work, to be still so that we hear the voices of caring friends and family – and the voice of God.
Blessings for the day,
Maureen
P.S. for more on Job, you might like my book, "Beyond Pain: Job, Jesus, and Joy," available through online booksellers and relgious bookstores.