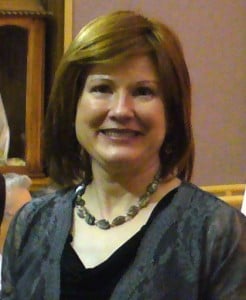 Like the calm before the storm, or the comfort before the next flare, the period of relatively "smooth sailing" can be a bit nerve-wracking. We know that "chronic" means ongoing, and have had flares rise up unexpectedly in the past. So, a period of quiet, when the illness is not so active, might make us fretful, waiting for the next "shoe to drop."
Oh, yes, we are all-too-human!
Just as God gives us the strength during the tough times, and the wisdom to know how to navigate choppy seas, He gives us these quiet times, and I'm sure He's watching us, waiting for us to, yes, enjoy them! Embrace them! And thank Him for the respite. And, you know what, there's nothing wrong with this. In fact, there's something wonderful about this.
We go through the difficult flares and other trials thinking, "Be not afraid." The same holds true – REALLY true! – for the "good" periods, the "good" days.
Be not afraid of the gems of calm and grace! Embrace them – and sail smoothly, storing up these blessings as each gentle wave rolls on.
Blessings for the day,
Maureen