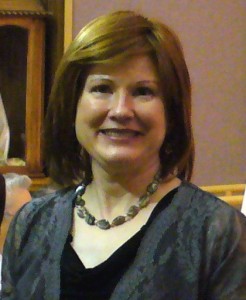 It's a couple of days after the holiday, a couple of days after we sang Noel and celebrated the birth of Our Lord. And, perhaps, as the leftovers are settled and the wrapping is dispatched, you might begin to feel critical of yourself. Perhaps you didn't feel physically as well as you wanted to. Maybe you had a medical emergency, and ended up "celebrating" in the OR, uprooting your family and their holiday in the process. Or, maybe, in the emotion of the moment at dinner or on the way home from church, you snapped at someone or wept for "no apparent reason."
Maybe right now, you're thinking that the holiday was ruined, and you had something to do with it…or you caused it to be so.
Now, before you let those ideas take up residence in your heart, before you sink too low from the thought of a Christmas that didn't go quite as you'd hoped or planned, please know…
You cannot fail Christmas!
There is no teacher grading you on how well you cooked a turkey, nor is there a time-keeper maintaining an hourly account of how much time you were able to spend at the family gathering and how much time you had to spend tending to your chronic health problems. No, Our Lord looks into our hearts and sees our pain. He knows our struggles, and He understands our fears and frustrations. And through it all, no matter what, He loves us.
God didn't send us Christmas as some kind of herculean test, designed to make us exhausted and disappointed for days afterward. And, he didn't mean for us to lament our failing to travel, buy expensive presents, or participate fully in all the holiday festivities.
God sent us Christmas so we could celebrate the birth of His only Son, Jesus Christ. So we could rejoice at His love, and bask in His comfort and peace.
With love like this, with a gift like this, we have to know, deep down, that we can never fail Christmas – because God, and Christmas, never fails us!
Blessings for the day,
Maureen