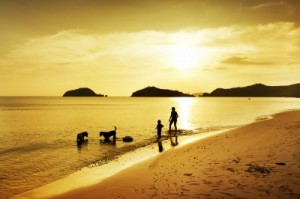 The period between New Year's Eve and New Year's Day is short, but we do spend a lot of time thinking and wondering about it. For many, there is relief at seeing the "old" year go, and for some, anxiety about the unknown often takes the form of questions: What will the new year hold? How will we meet the health challenges to come? Will we have enough strength, resources, and faith to meet all that is to come?
Only God and time will answer most of our questions about the new year. But there are some things we can be sure of:
o No matter what is to come, God is with us each moment, each step
o Our prayer life and Scripture study are important parts of our everyday life, and we do well to schedule them in just as we do work, family, exercise and sleep
o Worry can erode emotional and spiritual health. Affirming our faith and belief in God's love can deepen them.
o Laughter, light, love, and living as true to our values as we can are all vital tools in our "life" kit. Sharpen them, take them out, and use them frequently, especially when the hard times come. What a difference they make!
May you and your loved ones have a blessed 2014, enjoying the strength you have built and discovering wonderful surprises all along the way,
Maureen