A kind mouth multiplies friends,
and gracious lips prompt friendly greetings.
Sirach 6:5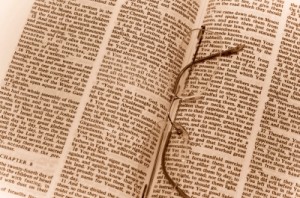 Some days, nothing seems to go right. More symptoms. More pain. Insurance snags. Money troubles. The roof leaks. The dog runs away. No one answers your calls.
Yup, some days, there's nothing good to be said. Or, is there?
I've battled, cajoled, and otherwise dealt with myriad problems since even before my diagnosis of lupus more than 14 years ago, and the one thing I've learned is that no one feels better getting angry at the person on the other end of the line. I don't feel better, and certainly the person receiving the angry words doesn't feel better.
But the reverse is an even more potent lesson: Staying calm and kind can move the proverbial mountain.
By this, I don't mean accepting the unacceptable. But, when it comes to unsnarling a tangle of the inevitable administrative problems that arise along with life in general, the patient but persistent style tends to yield better results than the bombastic and verbally abusive one.
But, how to remain calm and show Christ's love if we're hurting deeply and the problem is great?
Prayer. Deep breathing. More prayer. Humility. Remembering the Golden Rule of "doing unto others." And a large helping of, "Maybe I should put this off until I'm in a better mood."
Other things that help me remember that I'm not dealing with a company on the phone, but rather with an individual, a brother or sister in Christ, is to make sure I know the name of the person to whom I'm speaking, even to the point of knowing how to spell it. I ask how they are doing. I might mention the weather and empathize if it is not good where the person is. I try – it's hard, but I try – to understand the extent to which the first person I speak with can help me, and ask to speak with a manager if I think that I'm just spinning my wheels.
And, I pray, breathe, pray, and try to remain as calm as possible.
The reading from Sirach reminds us of the benefit of speaking kindly: The person at the other end of the line might not become a fast friend, but he or she might indeed be able to move that mountain!
Blessings for the day,
Maureen