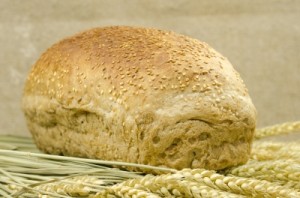 Sharing a meal with friends is a wonderful way to build fellowship, feel part of a social circle, and live wonderful occasions of love and care. For some, however, eating poses certain problems that might be mechanical (an esophagus that does not work properly, for example), allergy-driven (gluten intollerance or other dietary allergies or sensitivities), or otherwise tied to health issues (medication that causes dietary restrictions, for example, or disease-related constraints from, say, diabetes).
Those of us who do have "eating issues" can creatively adapt our particular restrictions to enable us to attend and participate in events that have meaning for us – lunch with friends, holiday gatherings, and religious observations, such as that on Holy Thursday. Of course, we first must consult with our medical team, carefully asking questions and understanding the answers for our specific medical situations. Next, we make arrangements for what we need to do (request specific dietary accommodations, for example).
Then, I think, one of the most important things is to focus on the spirit of the gathering above all, especially if there is part of it we cannot directly participate in. For example, those who have gluten intolerance or celiac disease might not be able to partake of the host at Eucharist. But this does not mean that they cannot understand, embrace, and affirm the Sacrament, and be present in prayer. Similarly, a person with diabetes might not be able to eat the cake and ice cream at a birthday or anniversary celebration, but he or she can sing along and celebrate with those gathered – and feel a deep bond among loved ones without jeopardizing health.
Sometimes, those of us with serious illness feel very restricted in social and other settings. But, it isn't the particular food or drink that matters, but the spirit, the meaning of the events, religious and otherwise, that are the underpinnings of "why" and "how."
I think of this especially on a day like today, Holy Thursday, when Jesus gave us the Eucharist. Whether the bread was whole wheat, rye, or sourdough does not matter, nor does the vintage of the wine. What matters is the meaning, miracle and love in and through it all, which is for us all, whatever our health situations might be.
Blessings for the Day,
Maureen