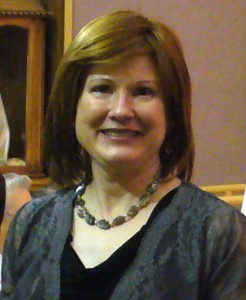 The first day of February started off as a good day for me. Full of energy, lots of plans. A completely unexpected phone call in the midst of it changed that; my father was hospitalized with heart problems.
The irony was not lost on me; February 1 kicked off National Heart Health Awareness and Education Month, and many of the plans I mentioned earlier involved writing about the personal side of heart disease. (You can imagine I said, "Good timing, Dad," to myself. More than once!)
A family member or loved one's long distance health crisis is not easy to cope with, but I thought some of the things I find helpful might help you, too, if you're faced with much the same situation.
First: Try to get all the information you can about the situation, but understand that, especially at the beginning of a crisis, much may not be clear or known at all. Try to pray for guidance about what to ask and say, and try to remain calm. Provide all the information you can to medical professionals there about any of your loved one's pertinent health information so that those treating him or her are fully informed.
Second: Respect the expertise and knowledge of the health professionals involved in your loved ones' treatment, and ask them what you may expect in terms of follow-ups and further communication. Also, when calling the hospital, for example, ask when is the best time to call (change of shifts, for instance, are difficult times to get updates because the staff nurses are rotating in and out of their shifts).
Third: Before you quickly jump on a plane and go, find out as much as you can, and try to determine what is best for you, especially if you have a chronic health condition or other health problem that requires extra attention and may be aggravated by sudden travel.
Fourth: Telephone communication can be difficult, especially if your loved one is under sedation, not able to speak clearly, or perhaps already has an underlying dementia that makes any talking problemmatic. Before you panic about what you perceive to be your loved one's condition based upon a phone call, speak with the charge nurse, guardian, or other person nearer to the situation and ask him or her to give you a better idea of your loved one's condition.
Fifth: If there is a time difference involved, let everyone know, so that you can communicate effectively (those wee-hours calls might be necessary, but they can be difficult if one person is so groggy he or she can't be as articulate as he or she could be!)
Fifth: Pray for your loved one, those treating him or her, and also for yourself. You need comfort, support, and strength. Being so far away can be frustrating and scary. Accept God's grace to "be not afraid," and trust that all will be in His hands. All will be well.
Blessings for the day,
Maureen