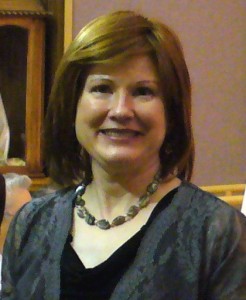 Today's the "day after" my iron infusion and I'm at a very low ebb. Achy, headachy, slow…and wouldn't you know that, when I got back from the long day yesterday, I had numerous emails and voicemails awaiting me. Things to do, people to call back…Have I responded to them? Honestly, eventually, I will. But for now, I'm turning my very minimal energy to writing this in the hope that this example in my life might help others who, because of their own chronic illness or pain, might feel like they're failing because health challenges stand in the way of being fully responsive and productive…or even a little responsive and productive.
In my years of living with the flare ups of illness, I've had many experiences of being interrupted in mid-task, mid-day, or even mid-sentence. Sometimes, I've had to cancel activities completely. Sometimes, I've returned calls and emails days after receiving them. And, I used to feel like a complete failure.
Now, however, I understand that these interruptions are not failures, but all a part of life with a serious illness and pain. And, I've learned to explain this to others, especially the need to rest and prioritize so that the little, precious energy that I have on a given day will be put to its best use. The limitations placed upon me by illness are not easy to live with, but they just are. But stressing because I feel bad about feeling bad is, well, just heaping pain upon pain, which is something I choose not to do.
Yes, today's a slow day. A rest day. And a day God gives. Come to think of it, He rested, too, didn't He, on the seventh day? (Genesis 2:1-2) Wise, indeed!
Blessings for the day,
Maureen