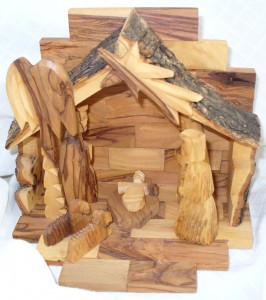 Christmas Eve, Christmas Day! Glory to God in the Highest!
We have come through Advent with a fuller understanding of what this holy season means and is, and we have deepened prayer and faith.
We are here! And Christ is born!
Relax in this profound joy, and find comfort in this wondrous love.
Yes, there are great problems in our world. There are terrible events that have shaken us. There is illness and pain that brings us low.
But rising above these is a soaring song of angels praising God and wishing us peace.
Peace.
Peace to all of good will.
If you are ill, if you are in pain on this day, you may not feel like jumping up and down or shouting with happiness.
But, you can settle into God's peace and know that this day is meant to be enjoyed as the simple expression of God's love for us, and the gift of his Son made man.
So, give glory to God! Jesus is born! Goodness envelopes us. And Hope has come again to a rough, spare manger and to our hearts.
A blessed Christmas to you,
Maureen