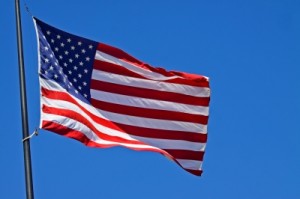 I don't think it's by accident that the month of November, when we celebrate Thankgiving, also includes Veterans' Day. In fact, as we honor Veterans of our Armed Services, I think it is so very fitting to extend our deepest thanks for all that they have given to our country and to our own lives, and especially for the injuries, many of which are ongoing, that they have suffered as a result of their service.
I've known many veterans of different conflicts that the U.S. has taken part in. In fact, years ago, I was a civilian cantor at Catholic services at Ft. Meyer Army Base in Arlington, Virginia. Each Sunday, as I walked near Arlington National Cemetery and through the Base toward the interfaith Chapel, I was reminded of the sacrifice, the hard work, of each military person, man or woman, to defend our values and liberty throughout the world. And then, when we gathered for mass and lifted our voices, how powerfully resonant were our collective prayers and songs!
If you are a veteran or the loved one of a veteran, please know that you are in my prayers. May God bless you abundantly, keep you safe, heal your hurts, and when the fighting is over, bring you great peace.
Blessings for the day,
Maureen