Alzheimer's disease has touched several people close to me, and as November is Alzheimer's Disease Awareness Month, I would like to post several blogs about various aspects of this difficult health challenge.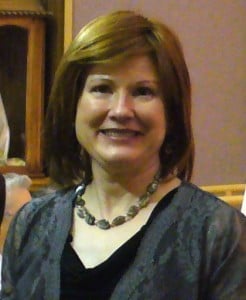 Already on the Beliefnet site are several pieces that I've put together that give an overview of the disease ("Alzheimer's Disease Myths and Facts) , resources available ("Resources for People with Alzheimer's Disease and Their Caregivers"), and a Gallery devoted to spiritual support for caregivers ("Spiritual Support Tips for Alzheimer's Caregivers"). Alzheimer's disease is a multi-faceted affliction, and I hope that, incomplete though it may be, the material I provide on this site and elsewhere will help in raising awareness, lessening the stigma, and providing comfort for all concerned.
The thought of losing cognitive function can be very scary. Seeing a loved one's memories fade and personality change can, in some ways be like seeing them die before they reach the physical end of their life. In fact, some people I spoke with in preparation for my blogs and articles told me that it is like "experiencing the death of a loved one twice."
But as I have learned, too, there are many amazing people who are willing to share their knowledge and experiences with others who might only recently be embarking on their own journey with Alzheimer's disease, whether as a caregiver or as someone who has the disease. These men and women truly live out the Gospel of caring for the weakest and sickest among us, and by their examples, they give others hope and hints for how to handle the most difficult of situations.
You'll meet many of these people here, in my blog, throughout this month and will, I pray, gain strength and inspiration from what they have to say. For, with no medical cure for Alzheimer's, and very few effective treatments, those who are affected by it in some way need emotional, spiritual, and coping sustenance for what is a very long journey. And, all need to know, we are not alone. There are many others of us with you and you and you – and together, we can try to make the burden a little lighter as we go along.
So, til my next post, which will be up soon, I invite you to read my other articles and get involved in the discussion – we have much to share, and much to learn!
Blessings for the day,
Maureen