About once or twice a month, a politician or religious leader pulls out the ole, "The Bible tells us to be our brother's keeper." The problem is … Being your brother's keeper is not only NOT prescribed in the Scriptures; it's almost a textbook definition of codependency. I'd encourage anyone to try to be anyone's keeper for even one day. Try making someone else happy. Try to stop the gambling addict or alcoholic. I've worked at a Methadone clinic and walked with folks in recovery for years. You cannot and should not be anyone's keeper.
Let's not forget where in the Bible we find this phrase, "brother's keeper." Cain uses this phrase after killing his brother as an excuse to change the subject when God confronts him. I'd like to suggest that anyone encouraging a lifestyle of charity and generosity should not quote a guy who killed his brother. I'm just sayin'.
When God is enough, when He is your source of sufficiency. No human being can move toward healthly living if someone else is responsible for their decisions, outcomes, or growth. The Bible says we must "bear our own load." We need to examine ourselves. We are instructed to examine our work. We are admonished to rejoice in our work. God says that instead of depending on others, we need to bear our own load. We must work towards self-sufficiency as God is supplying our needs rather than being a burden on others.
Work Toward Self-Sufficiency
Galatians 6:4-5 But let each one examine his own work, and then he will have rejoicing in himself alone, and not in another. 5 For each one shall bear his own load.
Self-sufficiency is a critical part of hard work….producing vs depending. Paul says "examine your work," and make sure you are "bearing your own load." In America today, that seems almost obvious. Concepts like hard work and profiting rather than depending have been woven into the fabric of our culture. It's hard to see how radical this idea is until you compare it to history. Paul was introducing these Christian ideals into a Greek and Roman culture where gentleman didn't do manual labor. The bulk of society was lazy and thought work was something that only servants did. In one passage of the Bible, Paul comes into Athens and notes the laziness of the aristocrats,
"For all the Athenians and the foreigners who were there spent their time in nothing else but either to hear or tell some new thing…" (Acts 17:21)
They spent their time philosophizing and pondering, but not working and producing. Paul challenged this idea by teaching that work is a gift, a calling, and a command from God. Self-sufficiency is a way to not be a burden to others while fanning into flame the talents and skills deposited into you by a loving personal Creator. Paul says we should "bear our own load."
What is a load anyway? In Roman days each soldier marching across the countryside with their own "backpack." This was their load. Each soldier was responsible for his own load of supplies. It would be unthinkable for an able-bodied Roman soldier to turn to another Roman soldier and say, "How about you carry my load? I'd prefer not to." What would happen if a well intended helper started carrying the load of another? They would end up hurting the one they were helping in the process of offering assistance. "How is that?" you might ask.
When you carry another person's responsibility, they don't learn to carry their own load. They don't grow physically as the muscles are developed from carrying their responsibility.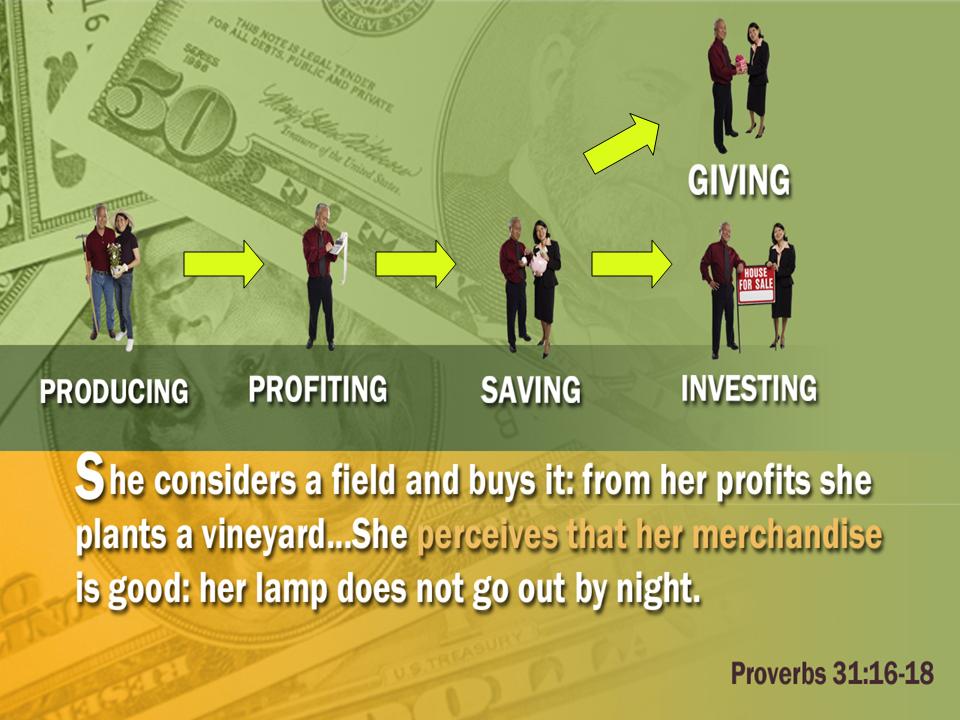 We live in such a codependent society today. We end up crippling others emotionally, financially, and spiritually by rescuing them from all difficulties. When you don't let a child fail and learn how to cope with failure, you handicap him from dealing with reality. When you rescue an addict every time he goes on another binge, he doesn't learn the consequences of his actions. When a person is lazy, but still has all his needs and wants provided for, he learns that laziness is rewarded. This is why it can be hard to launch teenagers into the work force who have become accustomed to the easy life with mom and dad. If you don't teach and prepare them to carry their own load, they will never learn to become responsible adults and contributors to society. Instead, they will be developmentally handicapped in a cycle of dependency.
The Bible gives us two concepts for determining when to help and when to walk away. Paul tells us to distinguish between a burden and a load.
Gal 6:2 Carry each other's burdens, and in this way you will fulfill the law of Christ.
As parents, leaders, and civic decision-makers, it is not easy to determine the line between a load and a burden; however the distinction is critical. While we are not to carry someone else's load, we must carry each other's burdens.
We all have times when we are crushed by a "burden." A burden is a crushing weight, rather than an individual load. It is an out of control emotional struggle, physical struggle, or financial game-changer that puts us into a death spiral. When others are hurting and crushed by a burden, a follower of Christ must do unto others, as they would have done unto them. This is the way we fulfill the Law of Christ. We individually access the need and generously come along side those who are hurting -all the while- making sure we are helping with the "burden" without carrying their load. It is in both your self-interest and theirs to teach them to live a productive life, not a dependent one. This is the importance of self-sufficiency. In fact the Bible says that "if we cannot provide for our own household, we are worse than an unbeliever." 1 Tim 5:8
Carry Your Brother's Burdens, but never become your brother's keeper.
For more information, check out www.godonomics.com