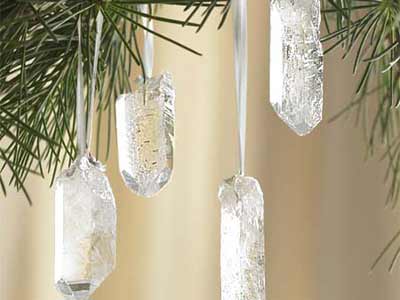 If you're shopping for folks who like to be uplifted, healed, and the like by their gifts, check out our new inspirational gift guide full of things like quartz crystal ornaments, vegan brownies (yum), inspiring jewelry, a reflexology massager, happy-making calendars and more.
We'd also love to know if you have other links to share that we can collect and post. Anything handmade, healthy, or healing.
Meantime, check out the pretties. Mmm, pretties.
Beliefnet's Inspirational Gift Guide
Like what you see? Click here to subscribe and get Fresh Living in your in-box every day