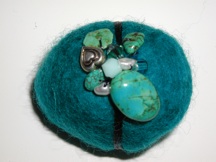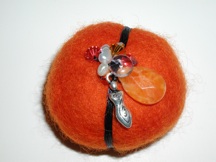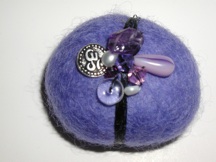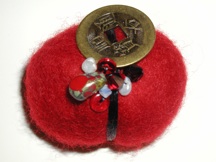 I so love these handmade creations by friend of a friend Jeannie Thomma. She takes rocks, rolls them in handmade felt and then adorns them with a gorgeous little bouquet of trinkets. I have a purple one with Mary that has such good, happy energy.
On her website, Jeannie says, "each hand-made gratitude stone is a powerful reminder of your own strength, internal light & limitless potential." A perfect little gifty for someone who needs a boost–they really are little works of art. They're $38 for the size pictured and $84 for her new, bigger Buddha gratitude stones.
If that's a bit spendy, this would also be a sweet craft project.
jeanniethomma.com/gratitude.html
Like what you see? Click here to subscribe and get Fresh Living in your in-box every day!