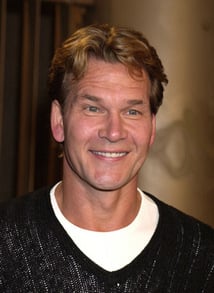 "Gorgeous and strong" is how his "Dirty Dancing" co-star Jennifer Grey described Patrick Swayze, who died yesterday after an almost 2-year battle with pancreatic cancer.
In his memory, I want to share this quote that he said to Barbara Walters in January, when she asked him about his decision to take on a new television role (on A&E's "The Beast") even as he struggled with his cancer. He said:
"If I leave this Earth, I want to leave this Earth just knowing I've
tried to give something back and tried to do something worthwhile with
myself."
I'd say he accomplished that goal, both by entertaining us for so many years, and for being a model of bravery and survival in the face of devastating illness. R.I.P.
(image via: http://education.makemeheal.com/index.php/Patrick_Swayze)
Like what you see? Click here to subscribe and get Fresh Living in your in-box every day!