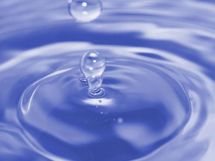 Did you see the article in yesterday's New York Times about the clean water crisis in Charleston, West Virginia and around the country? Here are some of the alarming take-aways from this exhaustively-reported piece:
"Most of today's water pollution has no scent or taste, many people who
consume dangerous chemicals do not realize it, even after they become
sick."
"In recent years, violations of the Clean Water Act have risen steadily across the nation…however, the vast majority of those polluters have escaped punishment."
"The new E.P.A. administrator, Lisa P. Jackson,
said in an interview that despite many successes since the Clean Water
Act was passed in 1972, today the nation's water does not meet public
health goals, and enforcement of water pollution laws is unacceptably
low."
As we read more and more about how access to clean, fresh water is going to be the biggest environmental challenge of the coming decades, this report hits home. Conventional wisdom is that proper water consumption (8 8-oz. glasses per day, please!) is crucial to maintaining good health, flushing toxins from the body, and more. But if the water coming out of your tap is a toxin, what's a human being to do?
The questions abound. What water sources do you trust? When you get your water, from what kind of vessel do you drink it? (Check out Valerie's recent post on Sigg bottles and BPA warnings.) How do you feel about the many ways we pay for water–built-in refrigerator or sink filters, bottles?
In short, how do you hydrate?
(image via: http://www.treehugger.com/2007/07/29-week/)