Matthew's historical account emphasizes Jesus as Messiah and King for a primarily Jewish audience. As a result, one scholar notes, "The [Old Testament] casts a long shadow over Matthew's gospel. No other evangelist or [New Testament] writer, including Paul or the author of Hebrews, drew upon the OT writings as Matthew did."
In fact, Matthew included over 50 clear quotations from Old Testament texts in his book (plus numerous allusions and echoed phrasings), couching nearly every moment of Jesus' life in terms of Old Testament prophecies and promises about the coming Messiah.
The first time this occurs is in Matthew 1:22-23, where the gospel writer points out that Jesus' birth was a glorious fulfillment of the Messianic prophesy found in Isaiah 7:14, "The virgin will be with child…"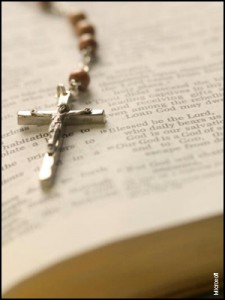 [ZP4, 132-33]
ΩΩΩ
Copyright © 2014 to present by Nappaland Communications Inc. All Rights Reserved.