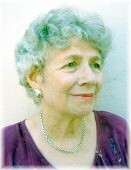 Earlier this month I sat down with Claudia Bushman in Salt Lake City, where I had the pleasure of interviewing her about the latest of her many projects: an oral history of Mormon women in the twentieth century. Claudia, a historian who now teaches at Claremont Graduate University, began the project at Claremont last year with some funding from the Howard W. Hunter Mormon Studies program and the Singer Foundation. The project has gotten some good press in the Salt Lake Tribune and other places as a first-hand witness of some of the tremendous changes that Mormonism has undergone, as seen through the eyes of women participants.
I can testify that Claudia is passionate about women recording their history. The first time I met her was when I took a graduate seminar with her at Columbia University on American women's autobiography. In addition to our regular reflection papers about the women's memoirs we were reading (by Dorothy Day, Emma Goldman, Esther Edwards Burr, Annie Clark Tanner and others), she encouraged us to record our own lives. "Write it down," she would say. "Write it down."
The project is well on its way to a preliminary goal of 100 interviews. I am going to participate; how about you? On February 5th, former general Relief Society presidency member Chieko Okazaki will be the keynote speaker at a conference in southern California where people discuss the significance of the oral history project.
Flunking Sainthood: How did the project begin?
Claudia Bushman: We were offered a small grant by the Singer Foundation to do something for women. We have a number of female Mormon students at Claremont and had been reading first-person documents in our Mormon women's history course. We saw the need and the possibility of creating more first-person documents from which we could interpret the role of LDS women in the twentieth century, now that it's over.
So I began to do some sample oral histories to try out procedures. I interviewed a couple of California friends, adjusting the questions. That was May of 2009. Then in Utah that summer, I interviewed my three sisters and two cousins. That was my summer work. By then I could see that this would be a very valuable project. When we began classes in the fall, we invited a couple of women to come to class to be interviewed by the students. One was a grandmother, the other a fellow student. We all loved the process.
We talked to people about their lives, gathering episodes and opinions and anecdotes. As a light-hearted example, one woman, attending the University of Utah, roomed with three other girls in the house of a widow who was the sister-in-law of [LDS Church President] David O. McKay. President McKay and Sister McKay came to dinner each month. The girls said, "Oh President McKay, we just love your beautiful white hair." His wife Emma Rae McKay said, "I'll tell you a little secret, girls. I use bluing in his hair." He said, "Now Mother, don't go telling our little secrets." That's the kind of story that you would never know if it weren't in somebody's oral history.
Here's another one. A woman in Hawaii was an officer in the Relief Society when the directive came that all the Relief Society money was to be turned over to the priesthood. This Relief Society had made quite a lot of money from selling the shell jewelry they had made and they said, "We're not going to give them that money! That's our money!" My friend said she was sorry, but they had to give it up. They said, "Very well then, we'll spend it." So they considered many possibilities and decided they'd take the whole Relief Society into Honolulu into a buffet place and have lunch. They got faculty wives from BYU Hawaii to drive them over, since none of them had cars. They dressed up in their beautiful muu muus with flowers in their hair. They filled their plates like mountains, and everyone ate every bit of food. I like that story because it's a little bit subversive.
FS: What kinds of questions are you asking?
Bushman: We ask general questions. Many oral histories are closely controlled, asking for specific information about one kind of thing. People interviewed for that kind of project feel pressure to say things that they may not want to say. I have disliked being in that position. In our project we want to know what Mormon women themselves have to say. So we ask three general questions. Tell me about your life. What are your opinions on various LDS female issues? And finally, what has been your experience in the Church? The women look over the questions in advance, and if they are ready to do a monologue, that's fine with us. We give out the completed interviews to students for their projects. We number the interviews. We never send them out with names.
FS: Are some of the interviewees worried about privacy?
Bushman: Yes, people feel they will lose control of their own stories. A number would be willing to give their stories anonymously, but we do not take anonymous stories. There is no much more authenticity down the line in having signed and dated statements. The women do have the right to change, add, modify, or delete anything they've said, but some people still are concerned.
FS: What are they most worried about?
Bushman: Two things: One is that their children might be alarmed. One person took lots of digs about her children out of her interview. Then the other concern is about their religious positions–that if they are unorthodox, if they say something other than what is preferred speech, that they'll somehow be caught out, exposed and punished. People frequently say that they have stories that are very sensational, that they are unique, and that they will be too easily identified. But to be in our collection, they have to sign their names and own up.
FS: Will the records be archived?
Bushman: They will probably be archived in Special Collections at BYU, but they may be in other places too. We see this as a very valuable collection. People will want to know about Mormon women in the twentieth century, and they will want to read these wonderful stories. But for the time being, we're keeping them for the Claremont students. We've already had several scholarly papers written from them and given at conferences, and we hope to see some dissertations come out of them.
Bushman: How many people will be interviewed?
We plan to do a hundred for this first phase, of which we have about 65 completed. We hope to have the 100 completed by February 5th for the conference at Claremont. Current students at Claremont will be presenting their work, and Chieko Okazaki, who is one of the greatest church orators and has used her personal life to great effect in the talks that she gives, will be our keynote speaker. At that time we will probably make the announcement that we are going international. Just this week, somebody wrote me from Australia and she's going to write her story. We have connections in a number of places and we'll get more.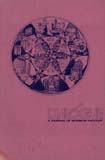 FS: Next year, we'll have the 40th anniversary of the famous "Pink" issue of Dialogue, a founding statement in second wave Mormon feminism. Compared to 40 years ago, how do you see the state of Mormon feminism?
Bushman: It's about the same. Actually, we felt freer then than we do now. When we started, no one at that time was telling us not to do those things.