A magnificent celestial event is coming May 16, 2020. The 'smiley' moon will be with us in full force.
First read these words in the 'notes' from the original Broadway production of Sondheim's A Little Night Music an elegant musical in 3/4 time "the moon smiles three times, first for the young, who know nothing; second for the fools, who know too little; and, third for the old, who know too much." The moon is never far from my thoughts, it is a joy to experience its magic and natural rhythm alive to its different visible patterns. Last nights smile seemed to be for the fools. May these upcoming moon smiles be for the young and old and for all of us as we navigate a world of love.
Keep your eyes out and your heart open for nature's upcoming miracle in motion.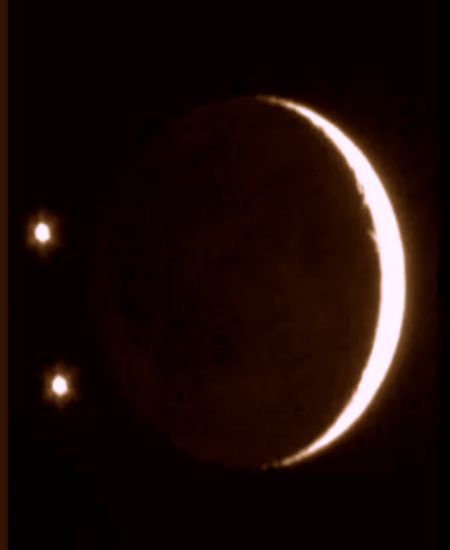 The event is called an occultation, and happens when a crescent Moon is positioned directly between Venus and the Earth.
It reminds me of springs most verdant new beginning, the skies of possibility and the heart breaking power of the mystical magical SMILE.
Smile, though your heart is breaking, smile even though its aching,
Smile even though it's breaking
When there are clouds in the sky, you'll get by
If you smile through your fear and sorrow
Smile and maybe tomorrow
You'll see the sun come shining through for you
In case you are feeling a little low and melancholy, here's a great, relaxer to get into the resting well part of springs rebirth!
Enjoy. Love, Mel
Melanie is a writer and love activist living in LA, CA.
Here twitter is @MelsLoveLand