To Love and be loved is so basic to our beings it is necessary fuel that nourishes our hearts and creates connection.
It's always a great time of the year to count our blessings, to remind each other that love is an everyday choice we make to consider the possibility there is another way, to fully know we are free of yesterday and open to receive new information to expand into a blast of true inspiration. There is textual wisdom that says, every moment we give up the past in the present moment we free up the future to be something entirely different. It is in these moments of loving ourselves and each other, the worlds change for the better, we find each other, we meet lovers and kindness activators in the actions we take as we show up to share our gifts.
Everyone who opens their heart to a smile, a hug, is a transmitter of love, where endless possibility lives and allows dignity and connection to flow…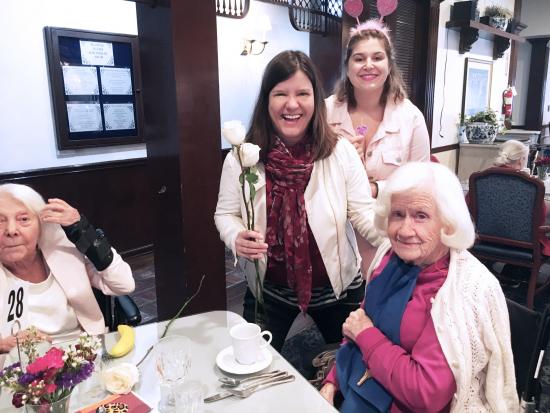 Love is needed all over the world. Love that connects us, love that thrills us, love that inspires us to remember we are all one. Once a year we come together in the spirit of love with our guides and ancestors to offer a love and kindness heart card making experience. Thanks to the innovative and informed Kickstarter's team and inspiration, every year we make 100 cards, starting after Thanksgiving and prepare them to deliver them to those who need them during the month of February.
It's almost time.
We ask our community, who would benefit most from a jolt of love, we ask folks to buy a card to send to a neighbor, to send to themselves or to send to a loved one. This years theme is 'you are loved!'
Cards have always brought joy to our family. It started for me when I realized my Grandmother addressed my brother, Brian's cards, for his birthday, as BRAIN Lutz. I laughed and laughed and found great comfort in this medium of communication. It was always connecting, when someone was away on a trip, oversees on an assignment, when I was away from home, cards kept my heart connected in the fabric of time and space, and all time is now.
Whenever I wrote a card, love poured through my hands from my heart. When we started making cards a few years ago as part of my all systems love efforts to build more and more love and kindness, it made sense to keep expanding and opening it up to others. When we deliver the cards, hearts are touched, people are moved in ways you can't believe and the cards, like messages in a bottle end up all over the world. It is an amazing process to hear from people who say 'this is the first valentine's card I've ever received.' after the shock and 'Really?', I realize, love is always a blessing, we experience in giving, and while sometimes people forget to be loving, to send love. Why not keep making and sending cards? Follow the intuition that love and heart cards make someone's day!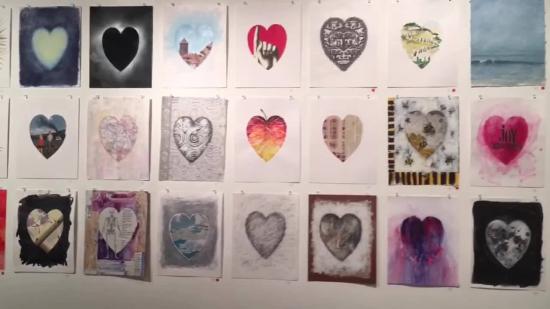 To paraphrase Sammy Cahn and Julie Styne's standard Time after Time written just after WWII — "I only know what I know each passing year will shows…. time after time, you'll hear me say that I'm so lucky to be loving (and loved) by you."
I'm lucky to have my friends and family and all the ways we are co-creating a quilt of joy and upliftment. Here's a link to the lovely Margaret Whiting singing it.
The American Standard Songbook always brings me to the center of my well being. It finds its way into my psyche and soothes my soul.
Love in action nourishes the soul and brings much joy to all involved. When things seem low and perhaps we are tempted to close our heart for any reason, take a moment to participate in an act of love and kindness.
Take a moment and be a love activator. Take this moment to consider the possibility there is another way and donate to our all systems love and kindness heart card experience via Kickstarter.
Ideas are welcome.
May this time and place and space expand on your dreams, may it enrapture you in love and may you never forget how deeply you are loved.
Lots of Love,