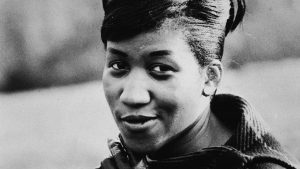 She meant so much to so many. Her spirit soared through her voice to lift us all up, to connect us and to bring us the steely determination of what it meant to be a powerful, purpose filled woman, sharing her gifts with the world. May Aretha be surrounded in grace, may her spirit deeply know peace. May her family and friends and all of us find comfort in the lessons and the love she has left behind.
Every woman understands the way she approached her work, her family and her responsibility with a fierceness and grace and pride. A women who knows strength lies in putting your arms around other women, living life in the fullness of all that life has to offer. She shared her passions in so many unique ways and touched so many lives simply by being an inspiration for generations.
All Hail and much respect. We will continue to say little prayers for you.
Love you.