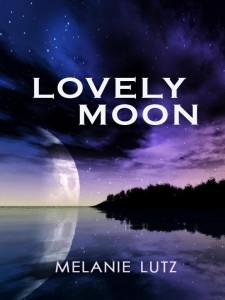 Living with no regrets is stepping past what is in your field of vision into the faith of what you can't see. It is having an intuition and following it. It is trying and succeeding and failing and having an experience of whether something works for you. It is not thinking about life it is participating in it.
That's the way of the soul's calling. This short poem asks you to think about what stops you from taking that action that you know will plug you into the true resonating beat of your heart in concert with your life.
Ask yourself — How do I want my life to be lived? In fear or in love?
How do I want to feel when I wake up? Full of dread or with a complete zest for life and with love bursting in my heart to share with others?
Destiny begins with that first step. Love guides the way.
Take it. Now.
Lovely Moon is an Amazon Kindle short fiction – available at the Beliefnet store and through Amazon.com starting 3/3.