Every year I go back up to Madison Wisconsin for some Continuing Education. I made the decision not to fly this year, Instead I'm going to take a Greyhound Bus
Rather then spend about 2 hours on a plane, I'll be spending about 24 in and out of busses and bus stations.
What in the world is wrong with me you ask? Well a couple of things…
Mostly it comes down to a very strong commitment to practice what I preach. When students watch the decisions I make, It's important that they see something consistent, otherwise I'm wasting my breath.
I tell my students to take risks, to try new things, to get out of their comfort zones, and to seize every opportunity. I need to do that myself.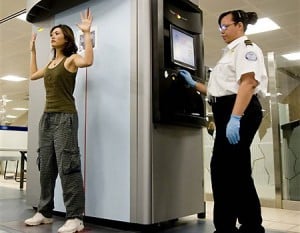 I'm pretty displeased with the airline industry. Of course you're familiar with the TSA restrictions and crackdowns, as well as the new scanners that can be used to see you naked. But if I'm being honest, I'm less offended as an American citizen who's rights are being violated, and more offended as a Computer Geek who can't understand how a high tech industry could be permitted to not advance in half a century.
We had much the same commercial jet travel experience in the 1960s, except that the customer service was much better, and they used an analog board rather than little TVs in the terminals to show the schedule because the idea of reprogramming TVs with unique content was still a little "futurey"
But as I talked about in my Patronage Article. it doesn't matter what we say with our mouths, so long as with our dollars we continue to say "Yes, give me the cheapest flight imaginable" If they continue to take things, like our checked bags, our drinks, our headphones, and our dignity and we continue to do the same things nothing will ever get better.
So I'm doing something else. Actually, Plan A was to hitchhike, or hop trains, but considering I actually need to be in Madison on time I decided to do something a little more reliable, and a little less questionably legal.
It should be fun, it should be a way to slow down and engage with the landscape of America, it should help get me out of my surburban mindset, and if nothing else, It's slightly cheaper.
Do I think it's necessary? Is it a Christian moral imperative that I should do this? Absolutely not, and I think that's exactly the point. I want to be the kind of man who explores interesting moral alternatives even when not forced to. A person who does not conform to the pattern of this world.
Greyhound advertises free power and WiFi on all their busses So I'll keep you in touch of the play by play.