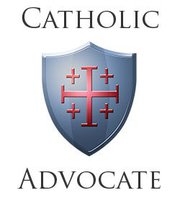 Today's Washington Times published an op-ed by Matt Smith and myself entitled "Catholic voters hold the power to change elections."
Most Catholics have yet to realize that elections are not won only by having the best plan for our nation. That message has to reach those voters most likely to embrace it, work for it, and on election day vote for it.  The sheer number of Mass-attending Catholics, especially in the key battleground states, make them a potent force in the outcome of the 2012 election.
We begin the argument by saying:
It's natural for Democrats to reach out to Catholic voters – they are found close at hand in urban centers and among the rank and file of our nation's labor unions. The Democratic Party's message to Catholics is dependably amplified by the media, friendly clergy and academics long aligned with the political left. The only political outreach to Catholics independent of the party machinery comes through fake Catholic groups funded by labor unions and George Soros-type donors.

The Ronald Reagan years taught Republicans the importance of reaching out to Catholics, but most GOP candidates and their operatives still need to be reminded. That Mass-attending Catholics are now naturally disposed toward the Republican Party is a fact that has never been fully embraced. John McCain's 2008 campaign made a shallow attempt to lure the Catholic voters who had provided the winning margins for Republican presidential candidates in 1980, 1988, 2000 and 2004.
Please read the remainder of the op-ed by clicking here.