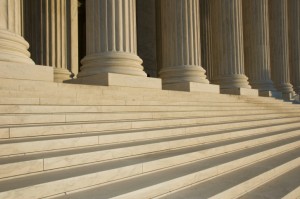 Now that the ObamaCare decision is out and the analysis continues, there are more questions about how the Chief Justice reached his conclusion that the penalty provided for failing to purchase health care is actually a tax – a distinction that cleared the way for the individual mandate and ObamaCare to be upheld as constitutional.
What's worth noting here is that President Obama repeatedly sold this health care law saying it was NOT a tax on the American people.
But then the Solicitor General, in oral arguments before the high court, waded into that area – using the tax argument. In the end, Chief Justice Roberts embraced that analysis and a massive government-run, pro-abortion law that had four votes poised to overturn the law, was saved – by the Chief Justice's vote.
In an interview this morning, I told FOX News I thought the decision was a stretch legally, an overreach that ultimately will expand the power of the federal government, not to mention implementing the largest tax increase in history.
http://www.youtube.com/watch?v=IbjFx2TGDSg
There will be more analysis and debate about all of this in the days ahead. In my view, the Chief Justice got this one wrong. During his confirmation hearings, he used a baseball analogy to describe his role on the high court. He said he would be an umpire on the bench – calling "balls" and "strikes" as he sees them – not to "pitch" or "bat." In this case, he called a 'strike' – millions of Americans – including four Justices poised to overturn ObamaCare – disagreed.
Republican presidential candidate Mitt Romney put it best when he noted that while the high court concluded that ObamaCare was constitutional, it did not say that ObamaCare is good law, or good policy. As Romney put it: "Obamacare was bad policy yesterday, it's bad policy today. Obamacare was bad law yesterday, it's bad law today."