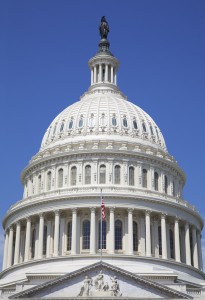 A meeting between Rep. Issa and Attorney General Holder is scheduled to take place late today. Here's the question: will the meeting and the documents expected to be produced by Holder be enough to hold off a scheduled contempt of Congress vote against Holder set for tomorrow in the House Oversight and Government Reform Committee?
We've been talking about this for months. The Attorney General and Justice Department continue to stonewall – failing to produce key information that would explain who knew what and when in the botched gun-running DOJ program known as Operation Fast & Furious, which resulted in the murder of a U.S. Border Patrol agent.
Not only has it been impossible to get to the bottom of exactly what happened, the DOJ had to retract a February 4, 2011 letter submitted to Congress – retracted many months later – after it was revealed the letter contained numerous inaccuracies and false information.
Now, with a late day meeting set between Rep. Issa and Attorney General Holder, very big questions still remain.
As I told Megyn Kelly on FOX News today, this is one last chance for Holder. Will he comply with a duly authorized subpoena or not?
The fact of the matter is that this is fast becoming quite a constitutional showdown. And the truth is this is a crisis created by the Attorney General himself. This has not been good lawyering. In fact, the legal strategy employed by the DOJ of stonewalling and providing incorrect information is preposterous.
Will the Attorney General produce the necessary document at today's meeting with Rep. Issa, the chairman of House Oversight and Government Reform Committee? We will see.
As Rep. Issa put it, "It's not about meetings, it's about getting documents."
Stay tuned.