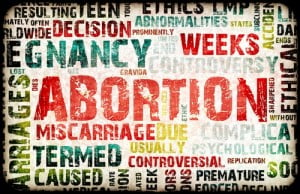 In just a matter of hours, we heard from more than 10,000 Americans (a number that continues to climb) who understand that taxpayer funds should not be used to fund abortions at Planned Parenthood.
We first reported about this important pro-life win yesterday. A federal appeals court granted an emergency request – putting a lower court decision on hold – and cleared the way for Texas to enforce a state law banning taxpayer funds from going to Planned Parenthood, the nation's largest abortion provider. Today, we discussed this case in-depth on our radio broadcast and outlined our strategy of support for Texas.
Texas Attorney General Greg Abbott successfully urged the appeals court to permit Texas to keep Planned Parenthood from getting more than $13 million dollars a year in taxpayer funds.
"Texas – and the women of Texas who depend on the Women's Health Program – will be irreparably harmed because state law prohibits Texas from continuing to operate the (program) if taxpayer money must be provided to entities that affiliate with abortion-promoting entities," Abbott told the appeals court.
And a spokesman for Texas Governor Rick Perry made it clear that governor would back efforts by Attorney General Abbott as this litigation unfolds. "Texas has a long history of protecting life," said the Governor's press secretary.
This is a major victory that could reverberate to every state. Planned Parenthood is already fighting back, but so are we. We're preparing a critical amicus brief, supporting the state of Texas and its right not to give taxpayer money to abortion businesses.
Stand with us and for the pro-life actions of Texas. Sign on to our Committee to Stop Taxpayer Funding of Abortion and we will add your name to our friend-of-the-court brief standing up against Planned Parenthood. Add your name here.
We will keep you posted as this critical case develops.