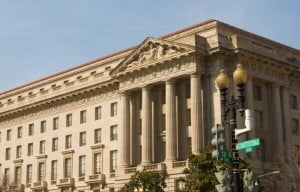 Newsweek has published an interesting and very telling investigative story that reveals that despite a lot of fanfare about the creation of a massive task force to probe and prosecute financial fraud, Eric Holder's Justice Department has little to show after nearly four years.
The story also raises important questions about whether the lack of prosecutions has any link to the fact that Holder has ties a top-tier law firm that represents some of the big financial institutions.
In fact, criminal prosecutions in the financial sector are at a 20-year low. The fact is there's been virtually no criminal prosecutions at all regarding the top financial institutions responsible for the economic collapse. As Newsweek reports, "there has not been a single criminal charge filed by the federal government against any top executive of the elite financial institutions."

On America's Newsroom on FOX today, I told Martha MacCallum what's taking place in the Justice Department represents the politics of prosecution. The Obama Administration set-up an entire team and the fact is nothing has happened of any significance.
http://www.youtube.com/watch?v=AfX4S3V9Q_Q
Another interesting fact from the Newsweek article: in 2008, then-candidate Obama raised some $16 million from Wall Street, far outpacing any of the other candidates when it came to campaign support from the financial sector.

That fact – and lack of prosecutions – has not gone unnoticed by many, including Phil Angelides, the Democratic former California treasurer who chaired the bipartisan Financial Crisis Inquiry Commission. He told Newsweek: "It's perplexing at best. It's deeply troubling at worst."