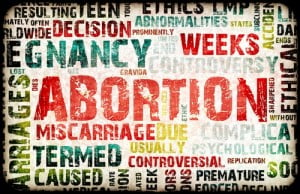 We have filed our amicus brief with the federal appeals court backing a decision by Texas to stop using taxpayer funds for abortion and to halt funding that ends up subsidizing Planned Parenthood, the nation's largest abortion provider.
As you may recall, the U.S. Court of Appeals for the Fifth Circuit overturned a lower court decision and put in place a preliminary injunction prohibiting Texas from cutting off funds that ultimately benefit Planned Parenthood.
In our amicus brief filed on behalf of nearly 40,000 Americans who signed on to our Committee to Stop Taxpayer Funding of Abortion, we urge the appeals court to vacate the injunction and argue that the decision by Texas to determine where it spends its funds is constitutionally sound.
The fact is Texas has joined a growing number of states that no longer desire to provide taxpayer funding that ends up subsidizing abortion providers.
Our position in the brief is very clear. We argue that under the Supreme Court's government speech cases, "the Texas Health and Human Services Commission enjoys speaker autonomy to promote a message favoring childbirth over abortion, and to select speakers who are best suited to deliver health services in a manner consistent with that message."
 
"That same speaker autonomy permits the Commission to exclude from participation in the program grantees who risk garbling or distorting the Commission's message," the brief asserts. "The Plaintiffs here link the Women's Health Program in a conspicuous way to one of the nation's most prominent abortion rights advocates, and thereby undermine the Commission's intended message. Because Plaintiffs' identity and mission as Planned Parenthood affiliates are antithetical to the Commission's pro-life message, the Commission's autonomy over its message includes the authority to exclude Plaintiffs from participation."
You can read our entire brief here.
Planned Parenthood maintains that the loss of funding would cause them and their patients "irreparable harm" because it would force cutbacks in services.
Ridiculous. Planned Parenthood cannot legally force the state of Texas to fund its programs.
In fact, the actions taken by Texas are protected by the First Amendment, as our brief clearly points out:
 
"The First Amendment does not require the Commission to permit plaintiffs' participation in the program just because they provide women's health services. Plaintiffs have a First Amendment right to engage in abortion rights advocacy, but they do not have a First Amendment right to undermine Texas' message disfavoring abortion by publicly and conspicuously linking the Texas Women's Health Program with Planned Parenthood."
This is an important legal fight in Texas. I want to thank the nearly 40,000 Americans who are standing with us. We remain hopeful the appeals court will permit Texas to exercise its constitutionally-protected authority to reject the pro-abortion message and halt funding to programs that support it.