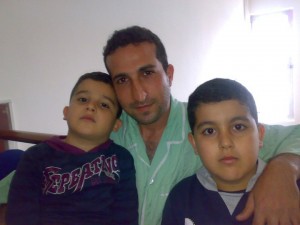 The Iranian government is doing all that it can to discredit Christian Pastor Youcef Nadarkhani who faces death by hanging for his Christian beliefs.
This weekend, more confusion at the hands of the Iranians. They were pushing reports that Pastor Youcef had been executed. Our sources in Iran quickly confirmed that those reports were false and confirmed that Pastor Youcef was alive and well as of Saturday.
We also know that the world continues to call for the release of Pastor Youcef. I'm extremely pleased to announce that our Tweet for Youcef campaign has now topped ONE MILLION Twitter accounts being reached daily.
It's remarkable. We're now reaching more than one million Twitter accounts daily, nearly 4,000 people permitting us to tweet through their account. And, the global reach only continues to expand – now covering 200 countries and territories around the globe.
Stay in touch with us for frequent updates on our website. And, of course, I will keep you notified of any significant developments as we continue to work to free Pastor Youcef in Iran.